Learn how to live life to the fullest after 50 by receiving Baby Boomer Bliss' latest tips free by email every month. Sign up now and you'll also receive a free eBook: "10 Secrets to Losing Weight After 50."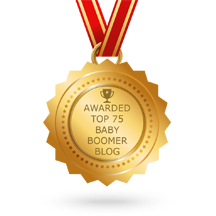 Are you a caregiver for someone with dementia? My award-winning book based on personal experience is for you.
Baby Boomer Bliss is a participant in the Amazon Services LLC Associates Program, an affiliate advertising program designed to provide a means for sites to earn advertising fees by advertising and linking to Amazon.com.